From moonshine and music to the start of a multi-billion dollar hardware company, Wilkes County is known for its pioneers. Check out how a rural county in the Carolina mountains helped define exactly what it means to be American.
Early History
Yadkin River Valley History
Long before Wilkes County was established, Tutelo and Cherokee Indians settled the area. The area was also the home of explorer Daniel Boone, who married Rebecca Bryan, a Yadkin River Valley native.
1778
Wilkes County established
Wilkes County was established in March 1778. The county was named after John Wilkes, a member of the British Parliament who argued for American independence.
1800
Wilkesboro founded
While Wilkesboro served as the county seat since 1778, the town would not be established until 22 years later.
1868
Tom Dula was executed
The story of Tom Dula has become an urban legend. Dula was convicted and hanged for the murder of Laura Foster. However, it is debated whether or not Dula was responsible for the death, or if Foster was killed by her jealous cousin. Several songs were written about the story, including "Tom Dooley" by The Kingston Trio.
1890
Northwestern North Carolina Railroad arrived
The railroad was an extension of the Yadkin Valley Railroad. It brought incredible growth to the area, leading to the incorporation of North Wilkesboro in 1891 and the establishment of several successful businesses.
1921
Lowe's North Wilkesboro Hardware opened
The company was founded by Lucius Lowe and remained merely a small hardware store until Lowe's death. His brother, Jim, and son-in-law, H. Carl Buchan would partner with each other and open several locations throughout North Carolina. Lowes Home Improvement is now one of the dominant hardware chains in America.
1947
First race at North Wilkesboro Speedway
The first race was held on May 18 and had over 10,000 attendees. North Wilkesboro is considered by some to be the birthplace of NASCAR.
1954
Lowes Foods started in North Wilkesboro
The store began as a single grocery store before expanding dramatically in the 1960s.
1988
Merlefest began
The premier music festival began as a fundraiser for Wilkes County Community College and to memorize Eddy Merle Watson, son of Grammy Award winner Doc Watson.
1996
Final NASCAR race at North Wilkesboro Speedway
The Tyson Holly Farms 400 was the last NASCAR race held at North Wilkesboro Speedway. Tom Gordon finished first in the race, followed closely by Dale Earnhardt.
Present Day
The Great State of Wilkes
Wilkes County is brimming with arts, culture and history. Festivals such as Carolina in the Fall celebrate all the area has to offer. Industries such as Tyson Foods and Lowes Home Improvement provide a great number of jobs in the area. Distilleries keep the moonshine history alive, while vineyards utilize the excellent climate of the Yadkin Valley.
hover over the description to pause the slideshow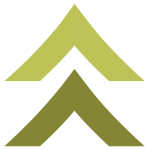 In terms of race and religion, Wilkes County differs significantly from North Carolina and the U.S. It has a much higher White population percentage than the state and nation along with significantly lower Hispanic, Black, and Asian population percentages. Additionally, religion is very different in Wilkes County, with a high religious population, many Baptists, and an almost non-existent Jewish and Muslim community.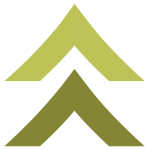 Within North Carolina, Wilkes County ranks below average for health statistics. The area is characterized by a higher than average opioid overdose rate and a lower than average percentage of health insured populace.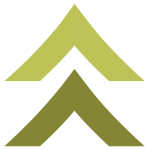 Wilkes County is the 39th most populous county in North Carolina. While the population of North Carolina has grown in recent years, the population of Wilkes County has decreased from an 69,340 in 2010 to an estimated 68,557 in 2018.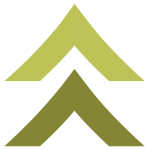 Things to do in Wilkes County
Wilkes County attracts visitors with its many natural features, including national parks, waterfalls, hiking grounds, fishing and more. Wilkes also offers cultural engagement opportunities for all ages, featuring the Wilkes County Heritage Museum, a museum that allows tourists to get first hand history of how the moonshine community of Wilkes led to the creation of NASCAR.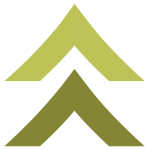 Racing has been a part of Wilkes County culture since the North Wilkesboro Motor Speedway was built in 1946. While NASCAR no longer uses the short track, other race tracks in the area keep the sport alive and well.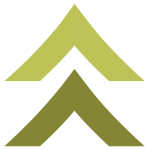 As a smaller town in North Carolina, many would assume Wilke's county relies on agriculture to sustain their economy. However, from Tyson to Lowe's, Wilkes is actually home to many businesses that employ the residents.